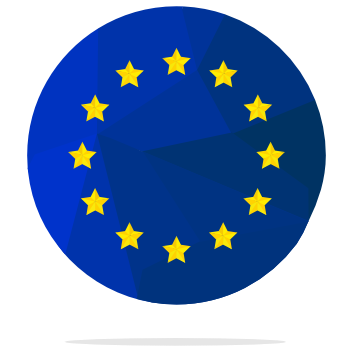 European Web Hosting
AbeloHost provides the fastest website speed through Europe.
Our European web hosting utilizes the power of the latest SSD drives, accelerating your website to an incredible speed. Situated in Amsterdam, our TIER 3 data center has a swift connection throughout all of Europe. Furthermore, you receive your own dedicated IP as well as unlimited SSL certificates.
Shared hosting has never been simpler. Now, you can install more than 200 applications on your cPanel within a minute. Most notably, we support single-click installations for the following applications:
WordPress, Joomla, Drupal, PrestaShop, AbanteCart, phpBB, SMF, WHMCS, Magento, MyBB
We have placed all of our servers in Amsterdam, the Netherlands, where they freely operate from an offshore location. The Amsterdam Internet Exchange allows us to provide the highest network speeds in Europe, and the lenient Dutch laws let us host a wide variety of content.
cPanel integrated. Immediately delivered.
SSD Web Pro v1
€5.99
Including a dedicated IP
Including SSL Certificates
50 GB Bandwidth
10 GB SSD Webspace
5 Addon domains
10 MySQL Databases
10 FTP accounts
10 Email accounts
10 Sub domains
10 Parked domains
One-click application installation
0.7 Core / 512MB RAM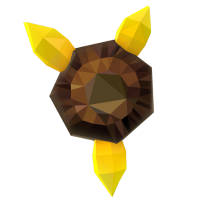 SSD Web Pro v2
€9.99
Including a dedicated IP
Including SSL Certificates
120 GB Bandwidth
20 GB SSD Webspace
10 Addon domains
20 MySQL Databases
20 FTP accounts
20 Email accounts
20 Sub domains
20 Parked domains
One-click application installation
0.9 Core / 1GB RAM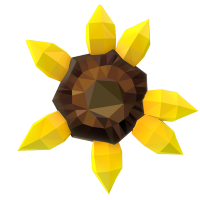 SSD Web Pro v3
€16.99
Including a dedicated IP
Including SSL Certificates
350 GB Bandwidth
40 GB SSD Webspace
20 Addon domains
40 MySQL Databases
40 FTP accounts
40 Email accounts
40 Sub domains
20 Parked domains
One-click application installation
1.2 Core / 2GB RAM
SSD Web Pro v4
€28.99
Including a dedicated IP
Including SSL Certificates
1000 GB Bandwidth
80 GB SSD Webspace
35 Addon domains
80 MySQL Databases
80 FTP accounts
80 Email accounts
70 Sub domains
35 Parked domains
One-click application installation
2 Core / 4GB RAM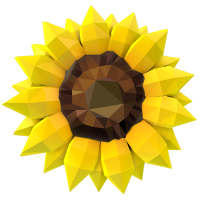 30-day money back guarantee.

Beware: Don't put all your eggs in one basket. Installing several websites on a single shared account increases the risk of having all your websites infected. Diversify.
The Advantages of Web Hosting in Europe
Progressive regulation
The Netherlands possess arguably the most progressive legal regulation in regards to online content, allowing us to host all sorts of content types on our servers.
Full privacy
The European Union and The Netherlands in particular have strict privacy laws that allow us to protect your identity at all times. Even IT giants like Microsoft and Google cannot surpass these legal boundaries, as evidenced by the heavy penalties and fees they were forced to accept in recent years.
Data security
We take data security and integrity seriously and we implement multi-layered protection to ensure that your data is never compromised. Additional protection is available on request.
Advanced infrastructure
The Amsterdam Internet Exchange (AMS-IX) is the largest hosting center in Europe. More than 70 percent of transatlantic high-speed cables pass directly through the Netherlands. Moreover, the entire country is covered with optic digital cables, and it boasts the highest broadband rate per capita in the world.
Network speed
Owing to their premium location and high-tech infrastructure, our European web hosting servers provide our clients with remarkable network speeds.
Server location
We have strategically placed our servers in the heart of Europe, in Amsterdam, The Netherlands. This unique location provides our clients with direct connections to the Internet and other global networks.
European Web Hosting Features
Data security

Backup function

Free SSL Certificates

Antivirus/Malware scanner

Security protection

Bruteforce protection
Quick setup

Offshore location

CMS suitable (WordPress, Joomla)

24/7 monitoring

Non-stop support
SMTP including SSL encryption (optional)

Email autoresponder

Spam assassin protector

E-Mail setup wizard
All European web hosting prices exclude VAT.
We accept Bitcoin, Credit Card, PayPal, WebMoney, iDeal and Bank transfer.