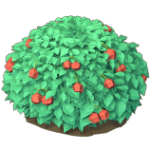 Offshore Domain Availability Checker
Choose from more than 30 domain extensions.

ID protection
With our ID protection addon, all of your personal information associated with the domain will remain hidden on the Internet. This is perfect if you want to stay anonymous.

Minimizing domain suspension
By purchasing an offshore domain through AbeloHost, the chances of having your domain suspended is minimal to none. If there has been a complaint, we try to resolve the issue rather than suspend the domain, whereas any non-offshore domain registrars will suspend your domain without prior notification.

Legal security
We do our best to protect your domain from copyright abuses and related complaints. With the right domain extension, even third parties will have tremendous difficulty suspending your domain. See below which TLDs not to use.
Legal security is only available if also purchase a VPS or dedicated server with AbeloHost.
List of vulnerable domains
While most clients are tempted to take a .COM or NET domain, these extensions are technically under US and EU jurisdiction and are not the safest option out there. While the domains will be registered with AbeloHost, these domain extensions are still vulnerable to be banned by a legal complaint submitted to the TLD administrator directly . While the chances are very slim, it does occur. We have therefore made a list of vulnerable offshore domain extensions:
.com, .net, .name, .gov, .cc, and .tv


VeriSign, a Washington DC-based company, is controlled by the US government.
.info, .mobi, .org, .asia, .aero, .ag, .bz, .gi, .hgn, .in, .lc, .me, .mn, .sc and .vc
These domains are provided by Afilias, a company that blocked one of the domains of WikiLeaks.
If you wish to know which domain extension fits your business, contact us through LiveChat or send us a ticket.
All offshore domains include:
Domain forwarding
Domain parking
Subdomain forwarding
DNS Management
Simple domain transfer
DNS server list update
Total domain control
24/7 technical support
All offshore domain prices are incl VAT.
We accept Bitcoin, PayPal, WebMoney, iDeal and Bank transfer.