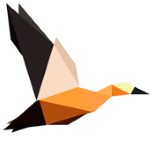 Website Migration Service
Migrate effortlessly to AbeloHost.
Are you on a quest to find a faster and more reliable hosting provider? Do you want to migrate to a power server quicker than you can say "quesadillas?" Well, you've come to the right address. We'll migrate your website for free with no exertion required from your side if you order any of our plan for a year.
Our Full Migration Service
We offer migration for shared hosting, virtual servers, and dedicated servers.
Full file migration.

This includes your website files, database(s), and email addresses.

Domain migration (optional).

If requested, we will move your domain(s) to our domain registrar and set the appropriate nameservers.

Installation of your preferred control panel.

This includes, but is not limited to, cPanel, Plesk, Web Admin, and Vestacp. This is only applied to virtual servers and dedicated servers. For shared hosting, we install cPanel as the standard and only option.

Protected nameservers with Cloudflare.

This only applies to those migrating to a virtual or dedicated server.
No Downtime.

We've perfected the art of migration to a point where your website will experience little to no downtime. Sometimes there is downtime for up to 5 minutes for which you'll be priorly notified.

Migrate to privately owned servers.

All of our hardware is privately owned, which minimizes the risk of any unexpected shutdowns, while maintaining full control of the hardware. All of our dedicated clients can request remote hands free of charge to make physical alterations to the server.

Offshore Location.

Since we're located in the Netherlands, we're officially an offshore hosting provider. This means you're ensured with privacy, anonymity and data security. Your data is protected by us.

30-day Money Back Guarantee

Because of our confidence in the quality of service that we provide, we've incorporated a policy where you're entitled to a money back guarantee within 30 days if our service doesn't meet your needs.
We've simplified our charges
The first website we migrate you on our servers is completely free of charge (yearly plans only).
Then the costs are €40 per website, depending on the file size.