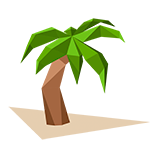 Offshore Dedicated Server Solutions
For maximum power, security, and speed, go with one of our offshore server solutions.
We offer a wide selection of offshore dedicated servers, ranging from budget offshore servers, to enterprise class offshore servers. Located with a TIER III datacenter that is ISO 27001 & 9001 certified, dedicated server clients will benefit from total privacy, security and durable power.
All of our offshore servers consist of the latest Intel processors, DDR3/DDR4 RAM, CPU coolers, and SSD or SATA drives.

3 months: 5% discount
6 months: 10% discount
12 months: 15% discount
24 months: 20% discount
36 months: 25% discount

You can select the period in the order page.
* Fully upgradable to higher specs & including 40Gbps DDoS Protection
Due to the low price, most of our dedicated servers are out of stock. That's why we've developed a queue system for those who can wait a while to receive their dedicated server. Join the queue by writing us a sales support ticket.


Quick setup.
AbeloHost immediately configures its offshore dedicated servers with an estimated delivery of less than 24 hours. If you've ordered a custom plan, time of delivery may vary.

ISO 27001 & 9001 certified datacenter.
Located in the heart of the Netherlands, the offshore datacenter is known for its quality services, air conditioning, TIER 3 emergency power, efficient climate control services, and modern fire extinguishers.

24/7/365 monitoring.
A team of technicians monitor AbeloHost's infrastructure at all times. This is to minimize any unwanted activity on the network whilst solving new issues on the spot.

Full root access.
All dedicated servers are provided with full root access, maximizing on utility from dedicated resources.

99,9% uptime guaranteed.
AbeloHost guarantees that its network uptime exceeds 99,9%. It puts extensive time into monitorization and renewal of technological parts to maintain this percentage.

Unmetered bandwidth.
AbeloHost provides a constant 100mbps connection with unmetered bandwidth. With this, all our offshore dedicated clients cannot face any unwanted overcharges. What you see is what you get.
Dedicated Service Features

Anti-DDoS Protection.
All offshore servers are protected from DDoS attacks for free. AbeloHost also offers better DDoS Protection for an affordable price.


Wide Selection of Operating Systems.
We offer a wide array of automatic Operating System installations on our dedicated solutions. Is your OS not on the list, contact us here to request a different OS. We may be able to help you.

Free Control Panel installation.
We install all control panels for our clients, free of charge. This includes, but is not limited to, VestaCP (recommended), ISPManager, zPanel, and Sentora.

Migration.
If you need your website, or just files migrated to your new dedicated server with us, you can request this service with us through our ticket system. Click here for more information.
Daily backup.
We recommend taking our daily backup plan, starting for as low as €5.00. This adds a layer of protection to your offshore dedicated server.

Offshore Management.
We manage your offshore server while you focus on what's more important: your business. Click here for more information.
All prices exclude VAT.
All Offshore Dedicated Server solutions come with 100Mbps guaranteed speed.
We accept Bitcoin, Credit Card, PayPal, WebMoney, iDeal and Bank transfer.