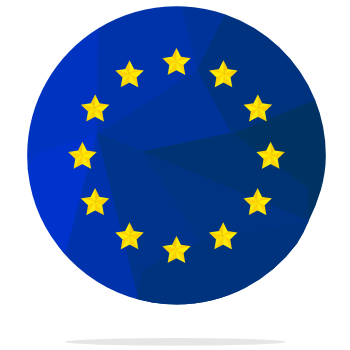 European Dedicated Servers
Benefit from power, security and stability.
Enjoy unmatched performance from our dedicated servers in Europe. All servers are located within an ISO 27001 & 9001 certified, TIER 3 data center in the heart of the Netherlands. To ensure the highest performance levels from our servers, we equip our European with the most advanced Intel processors and DDR3 RAM, as well as with brand new coolers and hard drives.
Aside from our unmatched server performance and availability, each dedicated server in Europe automatically gets priority support from our staff. In the unlikely event that the dedicated server experiences hardware issues, we will replace your server, free of charge.
We understand that businesses can have special needs and requirements and that is why we offer full customization for our dedicated servers. Never hesitate to contact us with a customization request, even if you're unsure about what your website needs.
3 months: 5% discount
6 months: 10% discount
12 months: 15% discount
All dedicated servers in Europe have 100mbps guaranteed. Upgrades are available.
* Fully upgradable to higher specs & including 40Gbps DDoS Protection
Due to their competitive prices, our dedicated servers may temporarily be out of stock. If your preferred server is currently unavailable, contact us with a sales support ticket. We will set up a new server for you or recommend another service.
Flexibility
We understand that flexibility is key for online businesses. That is why we offer scalable plans with monthly contracts. You can upgrade your server whenever you want.
Server Management
Dedicated servers typically require a certain amount of technical knowledge to be used properly. If you have never managed your own server, you can let us handle the technicalities.
Technical Support
In case you decide to manage your own server, we will provide non-stop live monitoring and technical support for you. We are always there for you.
Custom Requests
We regularly accept custom requests from companies and individuals that require unique hosting solutions. Send us a message if you want to ensure your server is fully compatible with your online business.
All European dedicated server solutions prices exclude VAT.
We accept Bitcoin, Credit Card, PayPal, WebMoney, iDeal and Bank transfer.