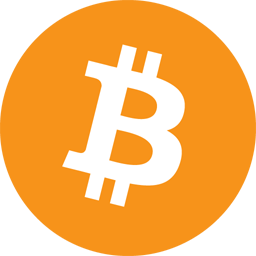 Premium Bitcoin VPS's For An Affordable Price
Located in Amsterdam, all of AbeloHost's virtual servers can now be purchased using Bitcoin. This hassle-free payment option allows for total user anonymity, avoiding any exposure of personal identity. AbeloHost will also, in most cases, not require any personal information other than the standard registry form. Furthermore, Bitcoin has successfully eliminated any third party intervention, making transaction costs very low for both parties. All VPS's come with 100mbps unmetered bandwidth.
Storage (HDD) VPS
STARTING FROM
€40.99
1GB RAM Memory
Xeon E5-2690 2.9Ghz
60GB HDD Disk Space
1 IP Address (2 extra)
Unmetered Traffic / 1Gbit Port*
Weekly automatic backup
DDoS Protection
Speed (SSD) VPS
STARTING FROM
€10.44
1GB RAM Memory
Xeon E5-2640V4 2.40 GHz (1 Core)
15GB SSD (RAID 10)
1 IP Address (2 extra)
Unmetered Traffic / 1Gbit Port*
Weekly automatic backup
DDoS Protection
30-day money back guarantee.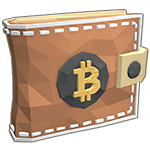 Need to get Bitcoin?
There are plenty of options to purchase Bitcoin with PayPal, CreditCard, or bank card. Since there are constantly new options being added to the Internet, we haven't added any links to this page. Please contact us through livechat to receive a recommendation on where to acquire bitcoins.

Instant setup.
AbeloHost automatically configures all offshore virtual servers, allowing the account holder to immediately begin using their VPS after purchase.

24/7/365 monitoring.
A team of technicians monitor AbeloHost's infrastructure at all times. This is to minimize any unwanted activity on the network whilst solving new issues on the spot.

Full root access.
All offshore VPS clients receive full root access to their virtual servers. This gives the user a wider variety of options.

99,9% uptime guaranteed.
AbeloHost is confident to share that the overall uptime of its network exceeds 99,9%. It puts extensive time into monitorization and renewal of technological parts to maintain this percentage.

Unmetered bandwidth.
AbeloHost doesn't limit bandwidth usage on any of its virtual servers. This way, all VPS clients can freely make use of this advantage without having to worry about overage charges.

Anti-DDoS Protection.
All offshore virtual servers are protected from DDoS attacks for free. AbeloHost also offers better DDoS Protection for an affordable price. For more information, click here.

Wide Selection of Operating Systems.
We offer a wide array of automatic Operating System installations on our VPS's. Is your OS not in our system, contact us here to request a different OS. We may be able to help you.

Free Control Panel installation.
We install all control panels for our clients, free of charge. This includes, but is not limited to, VestaCP (recommended), ISPManager, zPanel, and Sentora.

Migration.
If you need your website, or just files migrated to your new VPS with us, you can request this service with us through our ticket system. Click here for more information.

Daily backup.
To make sure you don't lose any of your data, we recommend taking our daily backup plan, starting for as low as €5.00. This adds a layer of protection to your offshore VPS.
Offshore Management.
We manage your VPS while you focus on what's more important: your business. Our management plans range from semi-management (free) to full-management. Click here for more information.

30-day money back guarantee.
You can request a refund within 30 days of your initial payment of a VPS. This policy doesn't apply if you pay with Bitcoin. Click here to read our Terms of Services.
All prices exclude VAT.
*all Bitcoin VPS's come with 100Mbps guaranteed speed.
We accept Bitcoin, Credit Card, PayPal, WebMoney, iDeal and Bank transfer.