On March 30, 2016
0 Comments
In this brief tutorial, we'll guide you on how to setup free nameservers for your website. Since most hosting providers provide their own, a lot of website owners aren't aware that there can be a big difference in the nameservers that they use. Other than than your routing traffic, nameservers usually have additional features that differ per provider. We have taken the time to assess and compare the best providers in the market.
The best free nameserver provider that we have found is undoubtedly Cloudflare. Now you may or may not know them, but nobody would disagree that their service is excellent. This is because nameservers comes with a lot of features that other nameservers providers simply do not offer. It's remarkable that their service is and remains free of charge.

Benefits of using Cloudflare Nameservers
It Automatically filters incoming traffic from bots and from other malicious requests.
If your website went offline for some reason, Cloudflare will display a pre-copied version of your website.
It adds a layer of privacy since it effectively hides the visibility of where you are hosted.
With 76 data centers around the world, your visitors will automatically connect to closest datacenter, and this will give them the fastest loading experience. Cloudflare themselves boast that your website will load twice as fast with their nameservers.
It protects your website from DDoS attacks. A service which costs usually start from $100 is offered for free by Cloudflare.
How to use Cloudflare's free nameservers
Let's focus now on how to setup free nameservers using Cloudflare.


1. Create your account on Cloudflare.com and login
You can create your account with Cloudflare.com by following this link. Enter your email and password that nobody has access to. Although getting your Cloudflare account hacked may not be the end of the world for your website(s), you risk going offline.


2. Add your website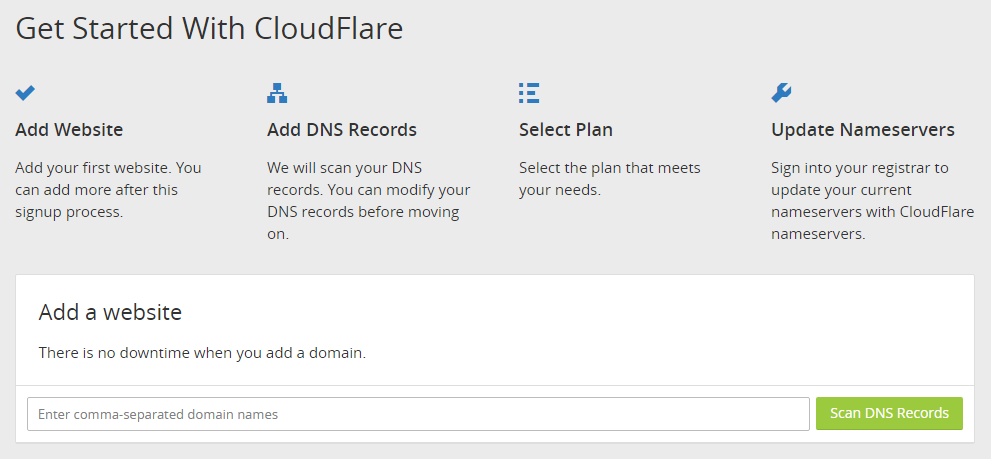 Once registered and logged in, you'll find this section on the front page. Add your website and click on Scan DNS Records.


3. Add DNS Records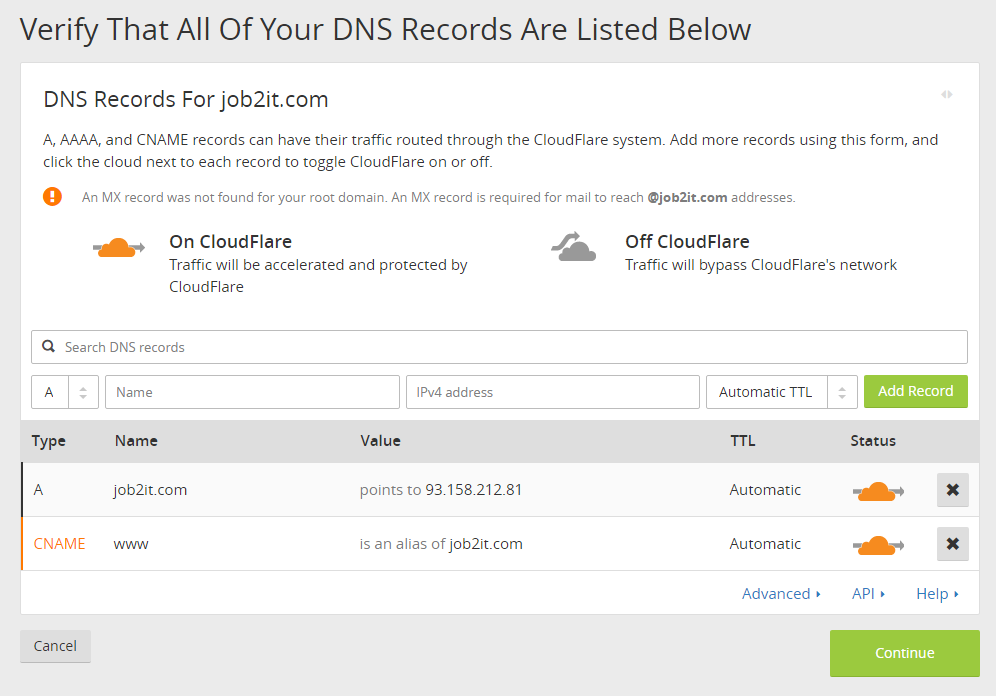 Now this step is a bit tricky. Cloudflare will ask you to input DNS records. For the nameservers to work, you are required to put 2 records. A CNAME and A Type of records. Fill it out as follows:
A — Name: @ — IPv4 address: Your IP address, which you can find in your email with all your hosting login details. If you can't find it, I advise you to contact your hosting provider.
CNAME — Name: www – Domain name: Your chosen domain name.
Then click Continue.


3. Select the Free Plan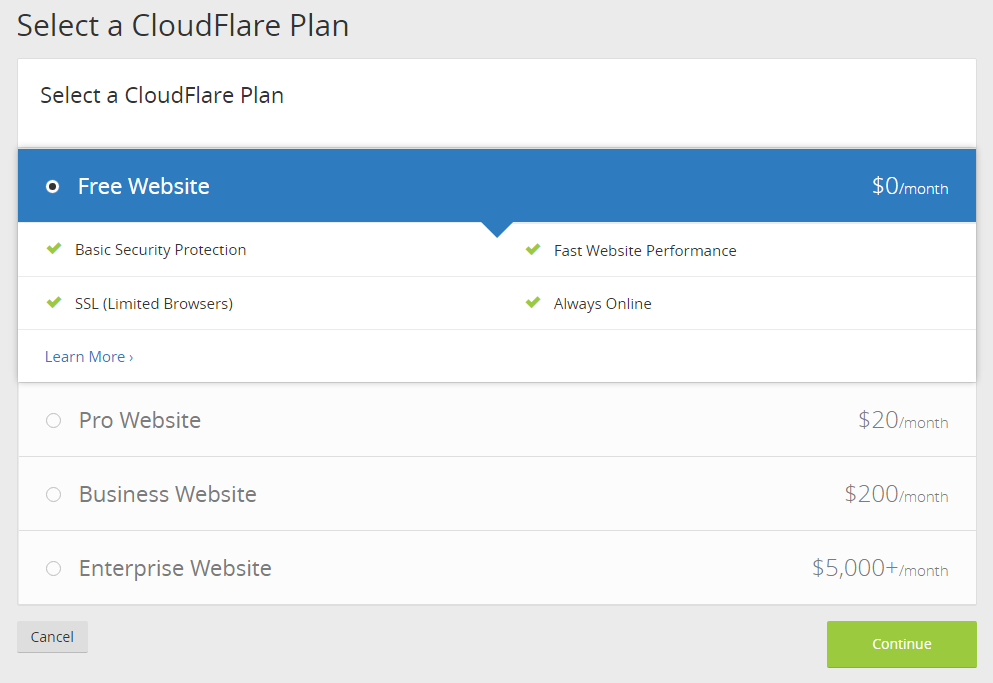 Cloudflare will ask you to select your preferred plan. Go ahead and select their Free Website plan.


3. Update Nameservers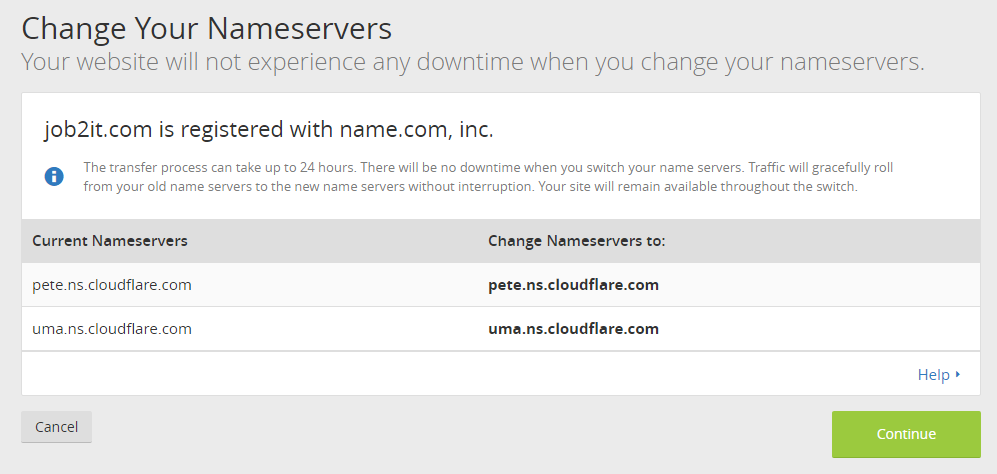 Now that you've received your free nameservers indicated in bold, you have to change the current nameservers that are registered on your domain to the new nameservers. Go to the website where you've registered your domain and change its nameservers. Most domain registrars have a 'Nameservers' section when clicking on a domain.
Once you've updated your nameservers to Cloudflare's free nameservers, wait up to 24 hours. You can check on Who.is whether or not your nameservers have changed.
Once you see Cloudflare's nameservers in Who.is, you have successfully added Cloudflare's free nameservers to your website.