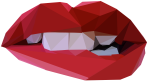 Adult Hosting
Premium solutions for every adult business
Different hosting providers will greatly vary in their level of tolerance towards adult content. Some will not allow any type of adult content, whereas others will have a strict policy on what's allowed and what's not.
Since AbeloHost has its office and servers located in the Netherlands, we can be classified as an offshore adult hosting provider. Because of the leniency of Dutch law, we have a wide range of adult content acceptability. As advocates of freedom of speech, we choose to take full advantage of this law.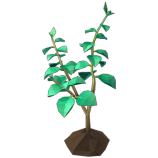 Our Recommendation
To get the most bang for your buck, we recommend taking one of our VPS plans. You get the most resources for every dime that you spend. Don't know how to use a VPS? We will gladly help guide you.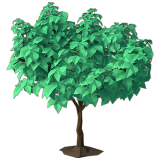 More Power
Is your adult business already up and running? Or are you starting a big project? Then a dedicated server can be the right option. Fueled with more space, processor power and RAM, our offshore servers will give you that extra boost that your business requires.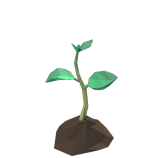 Last Resort
We don't recommend running an adult website on shared hosting. Regardless, if you're just starting out in the online adult industry, or you're on a tight budget, shared hosting may be the right choice.
1GB RAM Memory
Intel Xeon E5-2650 v2 @2.60Ghz (1 Core)
15GB SSD (RAID 10)
1 IP Address (2 extra possible)
Unmetered traffic/1Gbit shared Port*
DMCA ignored
Weekly automatic backup
DDoS Protection
4GB RAM DDR3 ECC
Intel Xeon E3-1220v3 (4 Core 3.10Ghz)
2 x 1TB SATA
1 IP Address (10 extra possible)
Shared 1Gbps port / Unmetered
DMCA ignored
Weekly automatic backup
DDoS Protection
500GB Bandwidth
70GB Disk Space
Unlimited Subdomains
Unlimited Domains
Unlimited MySQL Databases
Free cPanel
One-click application installation
Immediately activated
What do we allow?
– Porn.
– Escort services.
– Uncensored news.
– Recreational drugs and drug-related content. Not to be confused with a drug market place, which is strictly forbidden.
– Weapon-related content.
– Gambling-related content.
What do we not allow?
– Indecent depiction of children.
– Necrophilia, bestiality, or related themes.
– Illegal marketplaces.
– Realistic depictions of torture.
– Terrorist themed activities.
This list is incomplete. If you're unsure whether or not your content is allowed on our servers, contact us.
24/7 Technical Support
Management Support
DDoS Protection
Offshore Location
Full access to resources
99,99% uptime guaranteed
Privacy, Anonymity and Data Security
Global network
Instant delivery of hosting
30-day Money back guarantee (not for dedicated servers)
All adult hosting prices are exclusive of VAT.
We accept Bitcoin, PayPal, WebMoney, Perfect Money, iDeal and Bank transfer.